Folkboats UK, based in the South Coast, is the UK's leading specialist in all aspects of Folkboats.  
Tony Smee, the owner, has for many years provided a full range of marine services, specialising in Folkboats. 
Services include: repair and maintenance, rigging, storage, transport, spare parts, sales of new and used boats, plus technical advice. 
Tony served a full five year apprenticeship as a Shipwright. In 2000 Tony started his own business repairing Folkboats in his workshops at Barnes Farn, Milford on Sea, and in 2005 was appointed the UK's dealership for the Nordic Folkboat. Today, Tony prides himself in offering his customers good traditional service. 
The Nordic Folkboat is a small sailboat, rigged as a sloop. The design was the result of a competition held by the Scandinavian Yacht Racing Union in 1940, hoping to create an easily sailed low-cost boat.
The competition resulted in no outright "winner" but, the organisers commissioned professional designer Tord Sundén to take the best features from the various entries to create a craft that met the goals of the design competition. The resulting Folkboat went on to become an international favourite of sailors and still endures more than 70 years on.
The first Nordic Folkboat was built in Gothenburg in Sweden in 1942, and as of 2020, more than 4,000 Nordic Folkboats are still sailing in many locations around the world.
Key Dimensions:
Beam: 2.20m 7ft 3in
Designer: Tord Sundén
Year: 1942
Draft: 1.20 m (3 ft. 11 in)
Hull weight: 1,930 kg (4,250 lb.)
LOA: 7.68 m (25 ft. 2 in)
The Folkboat has such an intrinsically good design that there are many variants such as the Varne Folkboat, the British Folkboat built in Carvel as well as clinker construction and the Nordic. The Nordic Folkboat took off as a production boat first being built in Denmark then recently in Berlin, Germany by Haubold Yachting, where they are still currently in production today.
The Folkboat is popular as both a racing yacht as well as a cruising yacht with a traditional classic look, and it sails like a dream.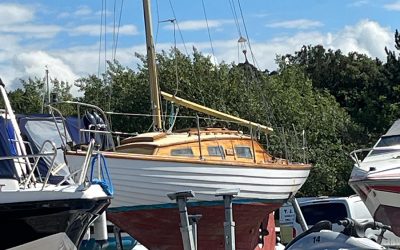 Boat Details Location:Now on land at Conwy Marina Year Built:1967Builder:Gdansk, PolandSail Number:FB647 Materials & Colour Deck:Plywood & glass fibre matting, Peach, with varnished cabin top & toe-rails etcFloor of cockpit is marine ply covered in...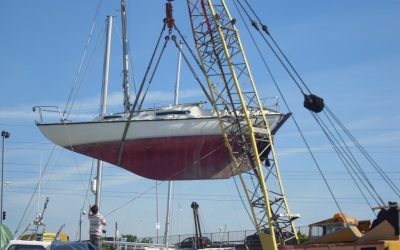 Project Information Content coming soon.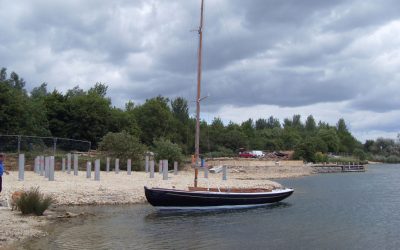 Project Information Content coming soon.